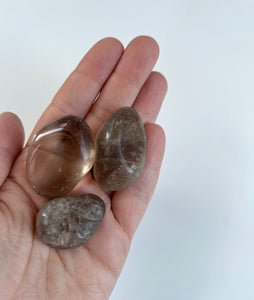 Grounding & Detoxifying
Smokey Quartz is an excellent grounding stone. It gently neutralises negative vibrations and is detoxifying on all levels, prompting elimination of the digestive system and protecting against radiation and electromagnetic smog.
These crystals come in all different shapes and sizes. Please also note these are natural crystals and stones from the earth, so they won't always be perfect.
All crystals are cleansed before shipped to you
All crystals are intuitively chosen