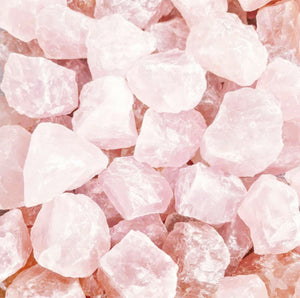 Rose Quartz is the stone of universal love. 
It restores trust and harmony in relationships, encouraging unconditional love. 
Rose Quartz purifies and opens the heart at all levels to promote love, self-love, friendship, deep inner healing and feelings of peace. 


Place the Rose Quartz crystal in the South-West direction of your bedroom to invite happy energies which will help stabilise and grow the existing bond. The direction is ideal as it represents love, romance and marriage. 


Each stone is perfectly unique 
Weight range is from 30-70g 
These crystals come in all different shapes and sizes. Please also note these are natural crystals and stones from the earth, so they won't always be perfect.
All crystals are cleansed before shipped to you 
All crystals are intuitively chosen